Cybersecurity e-course
How to increase cybersecurity at home, in the office, and while teleworking?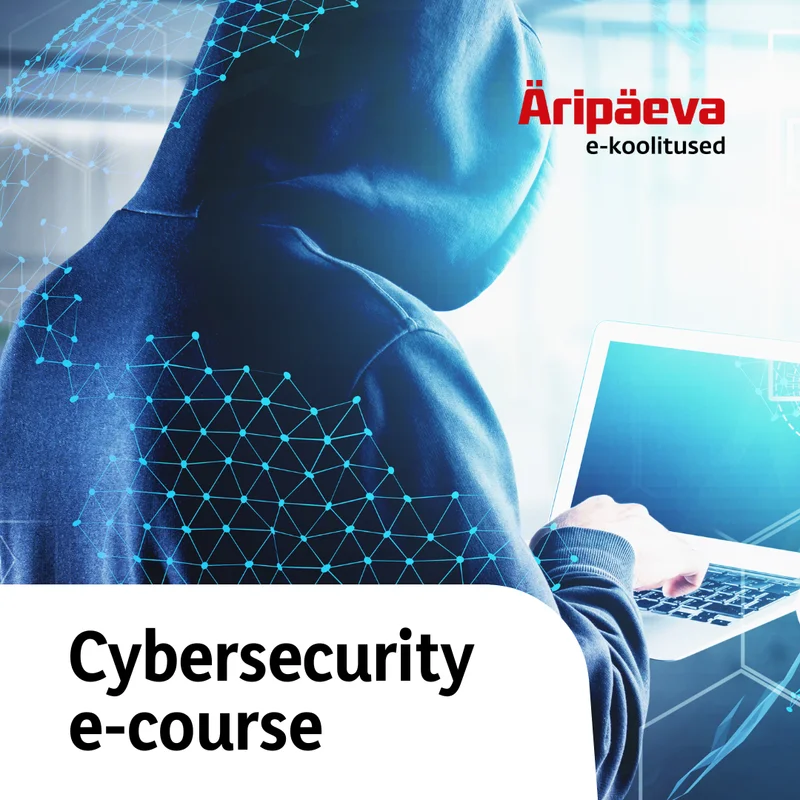 The level of cybersecurity is currently at an unprecedentedly high level. Security risks are not related to programs and machines, but to people. With this interactive course, you will learn about data protection, secure authentication, and how to avoid phishing messages.
Cybersecurity is up to you and is certainly not just an IT specialist's problem. Everyone is responsible for their data leaks and security risks. Bring the knowledge of cybersecurity to a safe level for all your employees at once.
The e-course is suitable for everyone, regardless of their field of activity, and is available for purchase by both individual learners and employers for their teams.
The e-course consists of five chapters and learning exercises:
Cybersecurity and Authentication
Cookies and calendar invitations
Social manipulation and phishing
Secure handling of data and devices
Telework
Knowledge test
Completing each part takes 5-10 minutes, and you can study at a convenient time and location on a smart device equipped with the Internet. The e-course can be used unlimited times within one year and is intended for personal use only. After completing the purchase, access information will be sent to you by email within one business day. Then you can start your learning journey.
Watch the demo video
As a result of the e-course, the participant will be able to:
recognize cyber threats such as malware, phishing, and social manipulation;
understand how to avoid threats in the cyber world and respond appropriately to them;
create secure passwords and understand how to securely manage them;
familiarize themselves with secure authentication methods;
select a suitable virtual environment for secure data processing;
understand the risks associated with connecting foreign devices;
identify the risks of virtual remote work and implement necessary safety measures.
Upon request, a certificate will be provided to those who have successfully completed the course. The certificate will be issued on the condition of full participation in the online course and achieving the learning outcomes.
Learning through an e-course is a great opportunity to train your team simultaneously, as employees can choose when they study, and thanks to short learning bites, it does not require complex time planning. By selecting the e-course for the entire team, we will provide the manager with an overview of the team's progress in the course. If your company has more than 100 employees, please request a personalized offer at [email protected].
Author
The author of the e-course is Thea Sogenbits, a professional in the field of business cybersecurity. She specializes in creating secure business models and planning sustainable processes. Thea advises organizations on product planning, cybersecurity strategy, incident response, and overall security planning for the organization.