Occupational health and safety for office workers
Practical and interactive e-course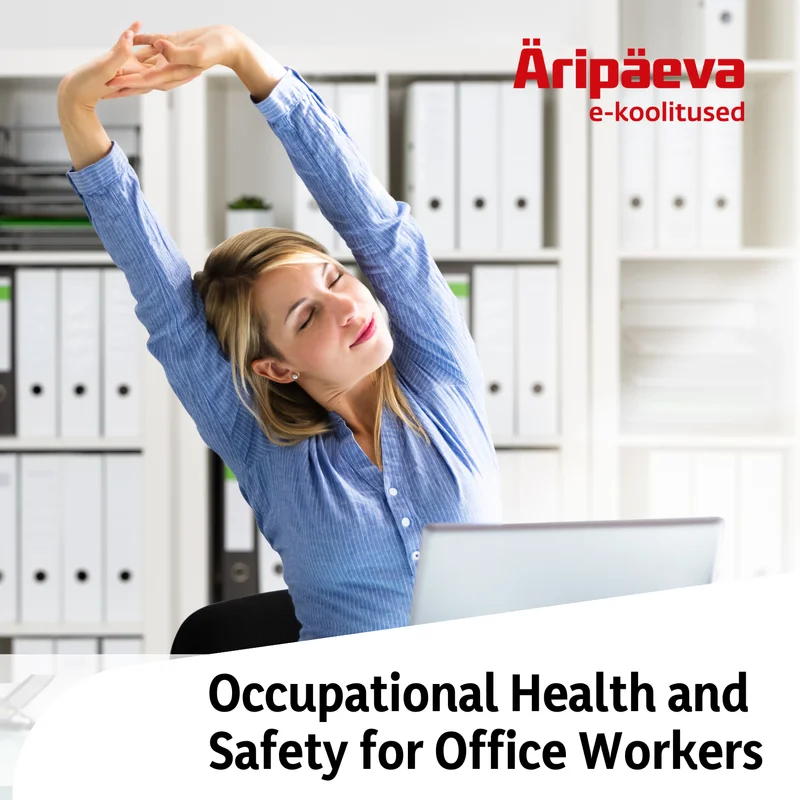 Tellimine
Occupational health and safety for office workers
NaN €
The course is intended for office workers regardless of the field of activity. It provides essential knowledge to maintain and operate in a safe and secure work environment.
Organizations, where employees are aware of occupational health and safety regulations, are less likely to experience dangerous situations and incidents that can cause serious harm.
The e-course is available for purchase for both individual learners and employers for their teams. By purchasing a license for multiple users, the manager will have an overview of the progress and results of the learner.
As a result of this e-learning course, learner will:
understand the principles of organizing safe work environment;
know their role in occupational health and safety, obligations and rights in the company;
know safety signals and risk factors;
recognize and know how to behave in a dangerous situation;
can design an ergonomic work environment;
can notice and take care of their mental health.
Anyone can take the e-course at their discretion at a freely chosen time and place. The learner only needs a computer or smart device. After making the purchase, we will send access information by e-mail within one working day, and the learning can begin. It takes about 5-15 minutes to go through each part. Access to the e-course is for one year.
Principles of conducting the e-course:
the course consists of six topics;
at the end of each topic, there are real-life exercises to repeat and consolidate what has been learned;
if an exercise fails, it is possible to repeat it until all the answers are correct;
participants must take a test at the end of the course;
the course is completed if at least 75% of the test answers are correct.
Watch the demo video
The e-learning course consists of seven parts:
PART 1: Objective of occupational health care and work safety (<5 min)
PART 2: Organization of occupational health care and work safety at the workplace (<10 min)
PART 3: Risk factors in the working environment (<15 min)
PART 4: Danger signals and situations (<10 min)
PART 5: Designing an office workplace (<10 min)
PART 6: Mental health (<10 min)
PART 7: Summary of the learned material (<10 min)
The author of the e-course is Katrin Kask, an environmental specialist who has completed various training related to the working environment. Katrin is currently studying ergonomics at the Estonian University of Life Sciences.
If the company has more than 100 employees, ask for a personal offer [email protected]
Tellimine
Occupational health and safety for office workers
NaN €